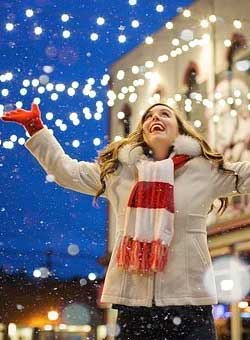 Christmas is a joyous occasion to celebrate with your friends and family. No matter where you are you will have a memorable time during Christmas. Every street gets decorated with lights and the shopping malls are all dressed up in Christmas flavour.
Even in a small village like Merrickville, you will be able to have a great time at Christmas.
Merrickville is a beautiful village in Canada, near the US-Canada border. The village is known for its heritage and culture. Whether you live in Merrickville or have decided to visit the place during the Christmas holiday, you will have a great time here.
This magazine is about celebrating Christmas in Merrickville. Here you will know how to celebrate this amazing occasion. Shopping is a big part of Christmas and there are lots of shopping malls and markets where you can get things at a discounted rate.
You can buy gifts for your loved ones. Shopping here will be a great experience as the streets get lightened up and decorated in the Christmas theme. You will notice happiness in every corner of the street.
Apart from shopping, there are various activities that you can do during Christmas break in Merrickville. In this magazine, you will know about these activities and how to go about them.
You will love reading our articles and find them very informative. To know further about the magazine, you can contact us anytime. Thank you for visiting our site.